About Precision One Medical
Precision One Medical ownership has a diversified foundation of skill sets. All of the ownership came from Allied Swiss. Allied Swiss had a reputation for providing high level customer service, on-time-delivery, and superior quality. This same foundation is built into Precision One Medical.
The ownership experience levels total over one hundred years. Within the ownership team at least one member has served in the disciplines required to manufacture precision medical components. Machining, Engineering, Quality Systems, Programming, and Production Planning are the vital elements in which one or more of the owners have dedicated portions of their careers.
The entire Precision One team represents the best of the best when it comes to machining and quality. Our team averages 10 years of experience in machining and manufacturing of precision medical parts. Each one of our cells is self managed and operated by individuals who excel in their craft. It is our team that makes Precision One Medical the perfect choice for our customers.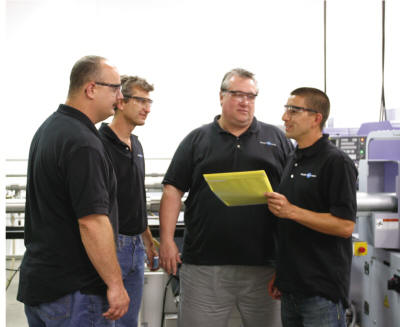 Precision One Medical owners discuss a job.